Delivering exceptional customer experiences is essential for any business, but it's critical to the insurance industry.
After all, when people need to lodge a claim, they often deal with a lot of stress and confusion. If your company can make the process as smooth as possible, you'll stand out from the competition and build lasting relationships with your customers. So how do you go about delivering exceptional claim experiences?
Understand the claim management process
Claims management can be quite a complex and thorough process. Making sure you and your team understand the whole process from end to end is crucial in delivering an exceptional claim experience.
Sure, claims management teams have specialists for each part of the process. However, every specialist should know the process so that they could relay this to the customer if they have any questions or want to know what to expect next.
At the start of the claim journey, customers feel overwhelmed, so treating this part more diligently than when the final repairs are complete should be paramount.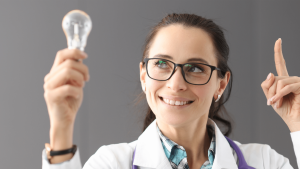 Respond quickly to any inquires
Have you ever waited in a phone queue for a simple answer that you were promised you would receive a call about last week, and now it's cutting into your lunch break? Yeah, it's not fun.
Responding quickly to your customers' inquiries is ultimately the best way to deliver exceptional claim experiences. If you are available when they need you, then there's not much else that can go wrong. Being there explaining something or simply talking them through a process will result in gratification from the customer for your time.
Show empathy and compassion
Developing a keen sense of empathy is not just helpful in our personal lives; it is a powerful tool that improves how we manage and deal in claim management roles. Tightly coupled with self-awareness and continually honed social skills, empathy enables our claim managers to become exceptional in their roles.
Empathy isn't enough to secure a customer's trust and belief. We need that next level of care for our customers. Empathy and compassion go hand in hand, where compassion means to "suffer together".
Showing empathy and compassion when managing claims will undoubtedly boost the customer experience.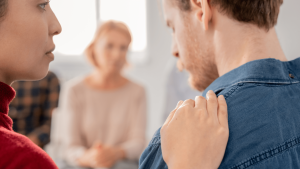 Keep your customers informed throughout the process
Keeping your customers informed throughout the process is crucial, and we can't stress this enough!
In Australia, the Insurance Council of Australia requires you to update the policyholder weekly regarding their claim.
Put yourself in the customer's shoes; if a tree crushed your home, you would want to know what is happening, wouldn't you?
Moreover, if you proactively update your customers regarding their claims, they usually never need to call you and ask for information.
Listen to feedback
Listening to customer and client feedback is a great way to understand frustrations or issues. Restoring these for the other party may not only make their lives easier but also your own and your teams.
Disregarding reoccurring feedback can be a quick way to run your claims management process into a dark spot. However, making changes that help the full circle of a claim is a no-brainer to deliver exceptional claim experiences in the future.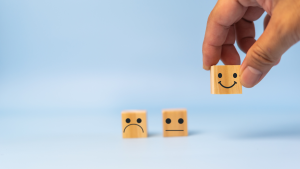 Wilbur has over 20 years of experience helping businesses deliver those top-notch customer experiences through our innovative technology that supports your organisation at claim time. So if you want to learn more about how we can help, click here to get in touch with one of our experts.
Whether it's insurance claims, repairs, maintenance or any other type of disruption, Wilbur gets your customers back to normal faster.
If you want more information on improving your business process, please click here to get in touch. We value our relationships with insurance professionals and are always here to help in whatever way we can.
MEDIA ENQUIRIES
Jessica Hunter
NEWSLETTER SIGN UP
Receive our claims industry research report and occasional newsletters.