For customers, lodging a claim can be daunting, but it doesn't have to be.
The process of lodging a claim can often seem like an overwhelming hurdle. The entire process can feel intimidating between gathering all the necessary information and waiting around for industry specialists.
With Livegenic's virtual collaboration tool, a Wilbur customer has made their process more straightforward. Our virtual collaboration tool can help you get your policyholder's claim filed quickly and efficiently so that you can focus on getting their life back on track.
Client use case and results
A customer of Wilbur has been using the Livegenic app to cut lifecycles, provide better customer experiences and cut the cost of their claim management process for years.
Most recently, our customer discovered a best practice use case for a specific type of claim that has worked so well in streamlining the process, moving the customer's claims forward without delay.
Our customer implemented this new process in one state of Australia and has received some great results and feedback.
What type of claim was this used for?
The state where they tested this best practice was responsible for 37% of opportunities regarding fence claims. Using Livegenic's virtual inspection capabilities, our customer could eliminate the need for an assessor to go to the site physically and inspect the damage.
It enabled a virtual live stream through the customer's smartphone and a web-based portal that, with one click, the customer could connect. Unfortunately, this step can often be one of the lengthiest steps in claims management, leaving policyholders confused and vulnerable.
Speeding the assessments means speeding up the claim and getting the policyholder's life back to normal faster with minor disturbances.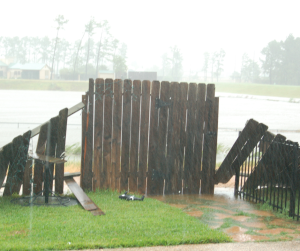 Why did this process work?
Fence claims are usually straightforward; there are rarely any intricate details that need to be captured. The assessor can often tell instantly where the damage has come from, for example, wind, flood, or fire.
Our customer has seen this opportunity and incorporated it into their process. In addition, they have shared feedback from policyholders who used Livegenic to accelerate their claims.
"The assessment app appears to work quite well and apart from the delay in actually getting the work done (two months) everything else was very easy Thanks"
"The live stream assessment process was really good. Paul was very professional and helpful in guiding me through the process and also followed up to inform me the claim had been submitted and what to expect next."
If you are looking for a better way to manage your claims, look no further than Livegenic. Our clients have seen great success in using our software and have streamlined the process for their policyholders.
Click here to contact us today to learn more about how we can help you improve your claims management process.
MEDIA ENQUIRIES
Jessica Hunter
NEWSLETTER SIGN UP
Receive our claims industry research report and occasional newsletters.