In 2016 Livegenic announced its partnership with MADSKY, a managed repair program based out of Colorado. Since then, our partnership has grown stronger, managing claims across the world through some of the largest catastrophes in U.S. and AUS history.
Who is MADSKY?
MADSKY is a roofing-focused managed repair program (MRP) in the United States providing access to unmatched pools of vetted and trained professionals across the roofing industry. Their network is the largest collection of roofing contractors consisting of more than 3,000 certified roofing contractors and a supplier network of more than 3,600 across all 50 states in the U.S.
MADSKY contractors successfully use Livegenic to connect live video calls between in-house adjusters, appraisers, and policyholders while gathering real-time images. The cloud-based technology provides MADSKY with the ability to complete an estimate in less than 48 hours. The partnership further enhances the skill set of MADSKY's contractor network with access to online training, tutorials, software updates and sharing of best practices.
Picking Up After a Catastrophe
In 2017, this platform was put to the test when Hurricane Harvey hit Houston, Texas, and Irma soon followed in Florida. It was one of the worst hurricane seasons on record. Being a nationwide repair program, MADSKY were facing significant technical, logistical and technological challenges. Livegenic would prove to be a pivotal tool in deploying virtual resources into affected areas.
With Livegenic in their corner, MADSKY settled over 10,000 claims in the two months following Harvey and Irma.
"At MADSKY, we are committed to providing a frictionless customer experience for every single property claim." Says MADSKY Founder and CEO LC Nussbeck. "Livegenic's technology allows our contractors to provide excellent customer service to policyholders and return their homes to pre-storm conditions as quickly as possible."
Proud Partners
At Wilbur, we are driven by innovation and a commitment to help insurance organisations reduce cost while boosting productivity and customer satisfaction.
To learn more about how we helped MADSKY handle Harvey and Irma, check out our MADSKY Case Study here, or email us at hello@wilbur.io to learn more about how we can help your organisation weather the storms like MADSKY.
Read the case study now – click here to download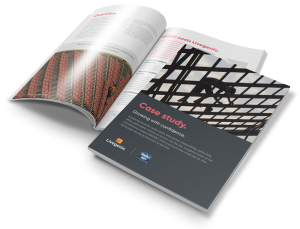 MEDIA ENQUIRIES
Jessica Hunter
NEWSLETTER SIGN UP
Receive our claims industry research report and occasional newsletters.