As an insurance professional, you understand the importance of having a strong supplier network. But managing those suppliers can be stressful.
Supply chain management requires many resources, and without the right processes in place, your whole panel can go south, leaving you unable to fulfil your services.
What are some of the stresses that come with supply chain management?
Supplier Management
Managing your suppliers can be one of the most challenging aspects. Not only do you need to work closely with your suppliers to ensure that they are fulfilling high-quality services on time, but you also need to be prepared for any issues that might arise, such as delays, quality concerns and so on.
Procurement
Procuring suppliers is crucial to running a supply chain, but it can also be stressful and time-consuming. The need to make sure all suppliers have the relevant licenses and insurance is crucial and a tedious task to often get sorted. In addition, when dealing with new suppliers, there is always the risk that your chosen supplier might fail to meet your expectations or deliver on their promises.
Given the procurement challenges, many business owners work with established suppliers they know and trust. Whether these suppliers are located locally, or you have a long-lasting relationship with them, their reputation for reliability and responsiveness is crucial for ensuring the success of your operations.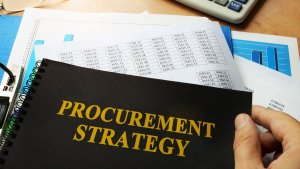 Negotiating an agreement that works for both parties
Anyone who has worked in supply chain management will tell you that negotiating with the supplier is one of the role's most common and stressful aspects. As mentioned earlier, every supplier is a person and has their own needs when joining a supply panel.
You must navigate the complexities of negotiating pricing, terms, and contractual agreements before they can start working for you. Unfortunately, suppliers often never make it past this point, and the relationship fizzled out.
Performance Management
Performance management is vital to a successful and performing supply chain. Knowing which suppliers are working well will help you determine whom you can count on in a challenging situation.
But setting up a performance management structure can be challenging. Relying on your memory alone to rate and score your suppliers is not a good long-term plan, as you will eventually forget every little or large job.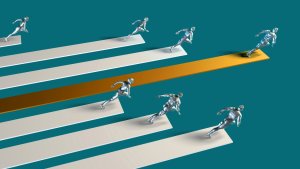 How can Wilbur help?
Wilbur has been tried and tested, with over $1.5 Billion spend-through on the platform and 87,000+ jobs completed in Australia and the US.
Wilbur has mastered the complexities of running a solid supply chain.
Wilbur offers a vetted, high-performing, compliant network of on-site property mitigation and repair suppliers who use our proven workflow for the best results. We've done the hard work for you, so all you need to do is plug 'n' play to get started: no cost, no digital infrastructure setup, and better customer experiences.
Click here to get in touch with one of our experts at Wilbur and discuss how we can help alleviate your supply chain issues.
Why not try it? It won't cost you a thing!
MEDIA ENQUIRIES
Jessica Hunter
NEWSLETTER SIGN UP
Receive our claims industry research report and occasional newsletters.