To reduce the cost of managing a claim, it is essential to develop an effective strategy and continue to improve it. Claims can be expensive and time-consuming, so reducing and managing their cost is crucial.
What can you do to immediately cut costs?
1.      Continually improve price frameworks
In claims management, pricing frameworks are essential not only for what you offer but also for maintaining costs from your suppliers.
Improving your pricing frameworks will ensure that you stay ahead of materials and supplies, industry changes and service providers' supply and demand. An example of recent times is the increase in building materials across Australia. This has raised the price of property repairs, resulting in insurance builders and claim managers controlling their pricing frameworks for their clients.
Staying on top of your pricing frameworks will safeguard your claims management costs and keep you on top of the ever-changing industry from external influences.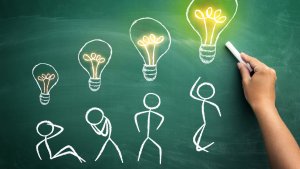 2.      Prevent supplier fraud
Supply chain management is a massive part of claims management as claims cannot be handled from start to finish without contracting a supplier for part of it. Whether that be a builder, assessor or loss adjuster.
Through the supply chain, external parties such as suppliers and contractors have the opportunity to take advantage and commit fraud by ripping you off and increasing your claims management costs.
What are the ways around this? First, ensure you have licensed and trusted suppliers on hand for your service offerings.
3.      Competitive tendering
Claim managers' supply chains should be vetted and inducted through comprehensive training to understand expectations, technology and the industry demands.
Competitive tendering is a prominent way to protect yourself from unfair and overpriced work. Allowing multiple suppliers to submit quotes through an industry-specific claim technology platform like Wilbur Claims Manager will ensure you get the best and fairest price every time.
Competitive tendering enables you to select the most appropriate contractor for the job based on their costs and past performance, including repair quality and lifecycle length.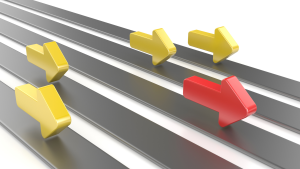 4.      Automated processes
There are many reasons to automate processes throughout your claims management, including increased productivity, better customer service, and cut claim management costs.
Automated processes speed up task management and completion by reducing errors in processing, streamlining approval processes, improving the customer experience, and ultimately cutting down labour costs. For example, a client of Wilbur has automated approximately 25 processes and has saved over 1,750 days of labour.
Automated processes are something you can begin implementing today and start saving costs immediately.
5.      Connected ecosystems
A claims ecosystem for auto and property claims includes multiple technologies, businesses and participants that support and facilitate all facets of claims management from the first report of loss to remediation and closure. This includes providers of information technology, software platforms, inspection, estimation and professional repair.
Claims management is an ideal use case for leveraging the full potential of platforms and ecosystem clusters to pursue transformation, claims management and customer service excellence in an age when lower costs, speed and ease of use are fundamental expectations.
Connecting all aspects of your claims management workflow in a connected ecosystem will help you cut claim management costs. Claim Suite by Wilbur is a modular and connectable ecosystem of products and solutions that make claims as connected, fair and efficient as possible – getting your customers back to normal faster.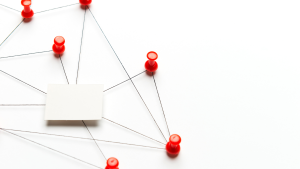 6.      Actively managed supply chain
Claims managers are tasked with managing many claims at once for insurance companies. In addition, they work to ensure that quality insurance repairs are carried out, and they must do so within the industry's regulations.
Having an actively managed supply chain can help cut claim management costs. So, what are some of the industry's best ways to ensure your supply chain is managed appropriately?
Firstly, ensuring your supply is licenced and vetted is crucial when onboarding them into your supply chain. Quality assurance and workmanship management are also necessary. Putting expectations on suppliers to meet a standard of quality will ensure customers are being fairly looked after.
If you have managed a supply chain before and find it a very tedious handling task, check out Wilbur Repair as a platform that can connect you with licenced and trusted property repair suppliers to carry out insurance repairs.
7.      Virtual Inspections
The traditional field-assessing process is time-consuming, costly and often inaccurate. Virtual inspections allow you to collaborate with external parties on a claim risk-free and without the hassle of having someone physically attend the site. This ultimately cuts down claims costs and allows you to get a thorough inspection completed seamlessly.
A client of Wilbur managed to save costs by 67% using virtual inspections. They also reduced cycle time by five to seven days for each virtually inspected claim. Virtual inspections require a virtual collaboration tool like Livegenic to permit you the opportunity to cut down on these costs.
Managing claims can be expensive and time-consuming. But with the innovative technology, you can cut those costs without sacrificing quality or service.
Wilbur is here to help connect you with the resources you need to make cost-saving decisions regarding your claims management process. Do not wait any longer – contact us today for a free demonstration. We look forward to hearing from you!
Click here to get in touch with a Wilbur expert.
MEDIA ENQUIRIES
Jessica Hunter
NEWSLETTER SIGN UP
Receive our claims industry research report and occasional newsletters.