Wilbur has announced a partnership with the United States' leading temporary housing supplier, Catale Temporary Housing.
The two companies have come together in a unique partnership to provide accommodations and housing management solutions across the US through Wilbur's supplier network. The integration of Catale into Wilbur's supplier network is expected to gain strong interest throughout the insurance industry.
What is Wilbur?
Wilbur provides a vetted, high-performing, compliant network of trusted suppliers who use our proven workflow for the best results.
Wilbur is the only "bring your own administrator" model in the market. Unlike traditional managed repair programs, which act as an intermediary from beginning to end, Wilbur empowers you to bring the benefits of a supplier solution while maintaining the service continuity and consistent experience of using your staff who are already engaged with the customer.
To learn more on Wilbur Repair visit: https://us.wilbur.io/supplier-network/
Who is Catale Temporary Housing?
Catale is an accommodation and housing management company providing comprehensive lodging solutions. Catale's insurance housing services include fast and efficient emergency hotel placement for displaced policyholders, as well as long term placement in single-family homes, apartments, and travel trailers, ensuring that each claim is handled with the consideration and respect the policyholder deserves.
Wilbur has chosen to partner with Catale as an industry disruptor that is authentic, adaptive, and consistent. Some key reasons behind this include:
Dependable Partnership – No customer left behind; we value each account no matter the size
Catale Concierge – Providing stability for insured parties and travel crews in challenging times with hands-on, white-glove service to walk you through each step of the process
Dedicated Account Management – Actively monitoring every claim ensures a worry-free process
Ironclad Audit Trail – Protecting our customers from fraud risk
Experienced Leadership – Battle-tested team with a diverse background in travel, insurance, government and technology
Want more work?
Wilbur is looking for the best suppliers including emergency mitigation, builders & trades and specialty suppliers. Insurers come to us expecting quality, and that is what we provide. Join our network to connect with insurance claim representatives who need contractors to provide property restoration services: no sign-up fees, no commitment, no risk. Visit: https://us.wilbur.io/signup/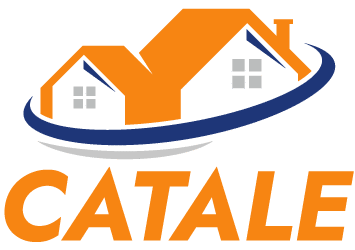 To learn more about Catale Temporary Housing visit: https://catale.com/
MEDIA ENQUIRIES
Jessica Hunter
NEWSLETTER SIGN UP
Receive our claims industry research report and occasional newsletters.