Wilbur recently exhibited at Insurance Business ClaimsTech event held at the Swissotel in Sydney.
The team exhibited Wilbur's products including Wilbur Claim Suite, Wilbur Claims Manager, Livegenic and the soon to be release Wilbur Repair.
Wilbur was proud to take part in this event to connect with professionals the industry and enjoyed meeting everyone that came to visit our booth.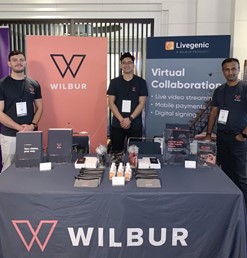 Wilbur is looking forward to exhibit at future events to continue to showcase our suite of products.
Click here to get in touch with a Wilbur expert today.
MEDIA ENQUIRIES
Jessica Hunter
NEWSLETTER SIGN UP
Receive our claims industry research report and occasional newsletters.