Wilbur is a proud sponsor of the upcoming Insurance Business Awards 2022, held at Doltone House, Darling Island.
Wilbur is proudly sponsoring the Underwriting Agency Claim Team of the Year category. We look forward to celebrating at the gala with insurance professionals from across the country.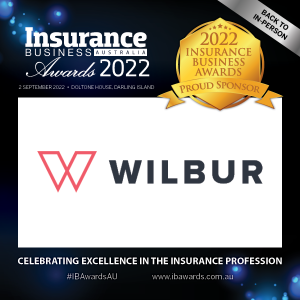 The annual Insurance Business Awards, now in its fifth year, is the leading independent awards event in the Australian insurance industry. Across an array of categories, the awards showcase the leading brokers, brokerages, insurers, underwriting agencies, BDMs and more for their achievements, leadership and innovation over the past year. It's a true reflection of excellence in the insurance profession.
After two years of virtual gatherings, the Insurance Business Awards are returning as an in-person black-tie gala. Providing the perfect opportunity to honour your team after an extraordinary period, showcase industry achievements on a national stage and coming together to celebrate in all the glitz and glamour that this profession deserves.
To learn more about the awards night, click here.
Wilbur are excited to see everyone there. We wish all the nominee's good luck!
MEDIA ENQUIRIES
Jessica Hunter
NEWSLETTER SIGN UP
Receive our claims industry research report and occasional newsletters.